Florida: home of The Gators, Disney World, and the country's third most expensive car insurance. 
Taking bronze behind Michigan and Louisiana, Florida's average premium is an eye-watering $2,239. That's nearly 50% higher than the national average of $1,517, according to insure.com.
Why is Florida's car insurance so expensive? Well, busy roads, bad weather, and distracted tourists in rental cars all contribute. But the main driver is that Florida has the highest rate of uninsured drivers in the country, at 26.7% according to Car & Driver. 
As a Florida driver, how can you stay responsibly insured for less? Let's investigate the best car insurance in Florida. 
Compare Auto Insurance Quotes in Florida
Overview: best car insurance in Florida
Provider
Best for
Average premium
(monthly rate for 25-year old female driving '17 Jetta with no prior accidents)
Gabi
Browsing multiple offers at once
Varies
Liberty Mutual
Bundling home/renters and auto
$238.58
Esurance
Convenience
$260.11
State Farm
Good drivers and good students
$152.39
Allstate
New car buyers
$237.00
Progressive
Budget shoppers
$168.17
About average premiums 
Average premiums were calculated using the following mock profile:

Jennifer, age 25, is single, employed, and has no prior accidents.

She leases a 2017 Volkswagen Jetta 1.4 SE.

She rents an apartment in zip code 32277 (Jacksonville).

She secures every possible discount and opts into telematics programs.
Hopefully, the chart will give you a very rough idea of how much certain providers charge in Florida. As I've stated, decent insurance in Florida is pretty pricey all around. Keep in mind, though, that Jennifer's quotes may not reflect yours, since every insurance provider calculates quotes and risk differently. Rates will vary. 
As a result, the only way to truly find your best rate is to shop around!
Gabi
Gabi is an insurance aggregator in the same vein as Kayak.com for flights. Pop in the usual driver and vehicle information and Gabi will collect quotes from multiple competing providers at once so you can quickly and easily choose the best rate. 
Gabi isn't the first auto insurance aggregator, so to stand out, they implemented a hugely innovative money-saving feature. You can upload your existing policy to Gabi and the site will focus on finding quotes that will beat it. Plus, after six months, Gabi will automatically try to find you a better rate again. That's how Gabi has saved their users over $961 on average. 
Learn more about Gabi or read our full review.
Liberty Mutual
Liberty Mutual is like the Costco of auto insurance providers; the more you spend, the more you save. Like everyone's favorite purveyor of $1.50 hot dogs, Liberty Mutual is known for their excellent customer service, wide selection, and savings on bundles. Their customer service reps are available 24/7, and they offer generous discounts for bundling home/renters + auto together.  
That last point is worth underscoring given how Florida is the third most expensive state for homeowners insurance as well, according to insurance.com. If you bundle both policies through Liberty Mutual, you could save up to 25%. 
Learn more about Liberty Mutual or read our full review.
Esurance
Esurance is a sub-brand of Allstate clearly geared towards young drivers who want to quickly purchase a policy online and be done with it. It eschews the traditional model of live agents and brick-and-mortar locations in favor of a robust online portal equipped with a suite of tools for finding the best rates. 
Aside from lower-than-average rates, the provider's standout feature is its Coverage Counselor. The tool emulates a conversation you might have with a live agent by outlining your coverage options and clearly explaining why they're important and how they affect your premiums. By helping you purchase the right amount of insurance for your specific situation, Esurance could save you hundreds. 
Learn more about Esurance or read our full review.
State Farm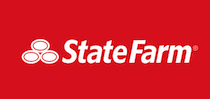 State Farm is another insurance giant constantly innovating new features and discounts to remain competitive. Currently, their model heavily favors safe drivers and student drivers. If you file into both categories, State Farm might offer you the lowest quote by a significant margin. 
Their safe/student discounts and features include, but are not limited to, the Accident-Free Discount, a Defensive Driving Course Discount, a Drivers Ed discount, a Good Driver Discount, and a Good Student Discount that alone can knock 25% off of your premiums. Plus, their telematics program Drive Safe and Save, is one of the most usable and rewarding in the industry. 
If you're a student in Florida who drives safely and studies hard, State Farm has a lot to offer. 
Learn more about State Farm or read our full review.
Allstate
To me, Allstate will always evoke memories of Dennis Haysbert stoically grumbling: "are you in good hands?" It's a good question to ask yourself if you're driving a brand new car in Florida. New cars depreciate quickly, and policyholders are often horrified at the difference between their purchase price and the insurance company's payout, known as "the gap." 
In addition to offering the usual suite of discounts that other insurance giants offer, Allstate is especially friendly to new car buyers. They offer both New Car Replacement coverage, which will totally replace a car under two years old, and New Car Discount, which reduces premiums for cars under one year old. 
Both are especially pertinent in Florida, where your new car faces additional threats from uninsured motorists and inclement weather. 
Learn more about Allstate or read our full review.
Progressive
Insurance premiums in Florida are astronomically expensive and the legal state minimums are perilously low: a dangerous mix. So as a Florida motorist, how can you protect yourself from under- and uninsured motorists without breaking the bank? 
Progressive has a few key features that seem tailored to Florida drivers. First, and quite simply, they have some of the most affordable rates in the industry, backed by a price comparison tool so you can see just how much they undercut the competition by. Second, their telematics program Snapshot lets you prove your careful driving ability for a discount. 
Finally, and most pertinently, Progressive has a Name Your Price tool where you can enter a budget and they'll tell you how much of each type of insurance you can afford. Then, you can play with the tool to maximize, say, under- or uninsured motorist protection if you live in the city, or maybe comprehensive if you live near the ocean. 
Backed by robust customer service and intuitive technology, Progressive is a solid choice for the Florida motorist. 
Learn more about Progressive or read our full review. 
So who has the best (and cheapest) auto insurance in FL?
It would be misleading for me to say that any provider definitively offers the cheapest insurance in Florida. After all, car insurance quotes vary wildly depending on your credit score, driving history, marriage status, and sometimes even where you shop for groceries. 
Plus, each insurance provider calculates risk differently. Your situation might be perceived as high-risk to some and low-risk to others. To illustrate, I spent a morning in March getting a dozen or so new quotes online to insure my 2001 Miata. Despite my spotless record, my first two quotes for a six-month premium were $203 and $1,189. 
Minimum coverage requirements in Florida for 2020
It's important to know your state minimums so that you don't mistakenly overpay for coverage that you don't necessarily need. Here are the state minimums for Florida in 2020:
Bodily injury coverage

– $10,000 per person and $20,000 per accident.

Property damage coverage

– $10,000 per accident.

Uninsured motorist coverage

– $10,000 per person and $20,000 per accident.

Personal injury protection

– $10,000 
You can read more about auto insurance coverage types in Mu30's article: Car Insurance Definitions – What Every Driver Needs To Know, but here's the skinny on these four. 
Let's say you cause an accident. You cause damage to your car, the other person's car, and a lamppost. You, your friend in the passenger seat, and the other driver all have injuries. 
Personal injury protection covers the cost of your injuries, while bodily injury coverage applies to the injuries and lost wages of the other two individuals. Property damage covers the other driver's car and the lamppost. You'll pay out of pocket to cover damage to your car, plus any expenses beyond the limits listed above. 
If the other driver had caused the accident and he or she didn't have insurance, your uninsured motorist coverage would cover the cost of your vehicle and medical bills, up to $10k per person and $20k overall. 
Note that like most state minimums, Florida's do not include collision or comprehensive coverage. These would help cover the damage to your property after an accident or incident (i.e. hail, tree falling). If you live in an area affected by inclement weather (an argument could be made for most of Florida), comprehensive coverage is a good idea. 
If you get pulled over in Florida
You are legally required to have proof of insurance in your car at all times when driving in Florida. If you are pulled over and cannot provide proof of insurance, you'll be fined between $150 and $500 (depending on the number of offenses) and your license, registration, and license plate suspended for three years or until you can provide proof of insurance. 
$150 is a curiously tame slap on the wrist, but the real cost is in having your license suspended. Trying to purchase auto insurance with a suspended license is extremely expensive. The state of Florida will typically require your provider to file an FR44 form, which certifies that a high-risk driver is now legally insured. And according to insurance.com, FR44 insurance cost, on average, $3,780 in Florida. 
So although auto insurance in Florida is expensive, it's much more affordable than being caught without it. 
Florida is a no-fault insurance state
Back in the 1970s, small claims courts were choked with drivers suing each other to cover their medical bills after an accident. To ease the burden on the courts and insurance companies, some states introduced a "no fault" system, whereby insurance companies pay for their own policyholders' injuries, regardless of who was at fault. 
That's why Florida requires PIP (personal injury protection) insurance. If you get hit, your own insurance will pay for your medical bills up to $10,000.
No-fault is a controversial system since it can let offenders off the hook financially and leave victims paying out of pocket. However, in extreme cases, you'll still have the right to sue.
Teen driving in Florida
If you're a teen driver or are looking to insure one, take a minute to familiarize yourself with Florida's extensive guidelines.
Similar to other neighboring states, Florida does not allow drivers under 18 to be on the road between 1:00 AM and 5:00 AM. Getting caught within these hours could lead to a citation or even suspension of a license, resulting in skyrocketing insurance premiums. So be sure to remind your teen that in the wee hours of the morning, Uber is a safer option. 
Summary
It's a hard truth that auto insurance is quite expensive for the average Floridian. However, the average Floridian doesn't shop around as much as you will. By getting quotes online from the providers on this list (and perhaps a few more), you'll find the right combination of coverage, discounts, and features, helping you save hundreds on your car insurance in Florida.
Read more:




(Source)