If you are an eligible veteran or active-duty service member of the US military, it's likely you are eligible for VA loans. As it turns out, VA loans are one of the very best benefits offered to US military personnel and veterans. You can use a VA loan to purchase a home with no money down and you'll get one of the lowest mortgage rates available anywhere.
Whether you are purchasing a new home or looking to refinance your existing mortgage, VA loans should be your first choice if you're eligible.
What are VA loans?

 
Though they frequently referred to as "VA loans"—implying a generic title for different types of financing—the term actually refers specifically to VA mortgages. 
VA loans are so-called because they are administered and insured by the US Department of Veterans Affairs. The loans provide home financing for both eligible veterans and active-duty personnel in the US military. That includes all branches of the military, including the Army, Navy, Air Force, Marines, Coast Guard, and both the National Guard and the various reserves.
One point of confusion is although they are called VA loans, they're not actually issued by the VA. Instead, they're provided by banks and private mortgage lenders who both process and underwrite the loans. 
The main involvement by the VA is providing insurance on the loans in the event the veteran or military member defaults on the loan. The VA provides insurance sufficient to cover 25% of the mortgage amount. For example, if you take a $400,000 VA loan, the VA will pay the lender up to $100,000 if you default on the mortgage.
That mortgage insurance provision provided by the VA acts as an incentive for lenders to make home loans to eligible veterans and active-duty military personnel. And, it enables lenders to make those loans under more favorable terms than what is available with other mortgage types, like conventional mortgages, FHA mortgages, and jumbo mortgages.
You can find VA loan rates quick and easy when you shop through marketplaces like LendingTree.
VA funding fee
In order to ensure VA loans against default, the VA collects what is known as a "VA funding fee" at the time of closing. However, that's not a charge a veteran needs to pay out of pocket. Instead, the funding fee is added to the loan amount and financed over the term of the mortgage.
For example, if you take a VA loan with a base loan amount of $200,000, and the VA funding fee is 2.3%, or $4,600, the actual amount you'll owe on the loan will be $204,600. That will result in a slight increase in your monthly payment, but at least you won't need to pay out of pocket for the fee.
Alternatively, it's also possible that the seller will pay the funding fee at closing. That's fairly uncommon, but it's always worth negotiating into a contract offer. A motivated seller may agree to do just that. 
The VA funding fee is the fee the Veterans Administration collects to cover the cost of paying claims on defaulted VA loans. However, since there are varying degrees of default risk with both individual borrowers and certain loan types, there are various funding fee rates.
There are even certain situations where the funding fee will be waived for the borrower.
What are the benefits of a VA loan?
This is an excellent place to begin any discussion of VA loans. If you have VA eligibility, the benefits offered by VA loans should convince you to make them your first choice for home financing. 
The major benefits include the following:
100% financing.

 That means an eligible borrower can purchase a home with no money down. VA loans are currently the only mortgages available that permit 100% financing on a routine basis.

No monthly mortgage insurance premium. 

Most other mortgage types require you to pay monthly mortgage insurance if you make a down payment of less than 20% on the home. But, VA loans require no monthly mortgage insurance premium. That means your basic monthly house payment—principal, interest, taxes, and insurance (PITI)—will be lower because you won't have that payment included.

VA loans often have lower interest rates than conventional mortgages.

 The difference may be slight, but even a small reduction in the interest rate can make a major difference over 30 years.

VA loans have a generous allowance for seller-paid closing costs. 

Recognizing that many active-duty members of the military, as well as veterans, often have little cash to purchase a home, the VA permits generous seller-paid closing costs. Under VA guidelines, property sellers can pay closing costs as high as

4% of the home purchase price

. That's a convenient limit because in most markets closing costs average between 2% and 4% of the purchase price. Not only will you not need to make a down payment on a home, but you may not need to cover any closing costs either.
What are the drawbacks of a VA loan?
No mortgage loan program is perfect, and that includes VA loans. The major drawbacks include the following: 
VA loans are available for owner-occupied properties only. 

You cannot use your VA eligibility for a VA loan to purchase either a vacation home or an investment property. Either you or a member of your immediate family must occupy the property as a primary residence.

The VA funding fee.

 Even though this fee is the foundation of the entire VA loan program, it can be prohibitive. The funding fee can be as high as 3.6% of the new loan amount for subsequent use. That will be $7,200 to a $200,000 base mortgage amount.

The zero down payment benefits will leave you with no home equity. One of the reasons for making a down payment from a borrower's perspective is to have an equity cushion in the property. For example, if you make a 20% down payment on a home and property values drop by 10%, you will not be "underwater" on your mortgage. However, with a 100% VA loan you would be in a 10% negative equity situation. That can make it impossible to either sell the property or even to refinance it.

 
How do VA loans work?
Qualifying for any type of mortgage is always more complicated than lenders make it seem in their advertisements. With that in mind, let's look at the various components of VA loans one at a time.
VA loan types and terms
Like most other mortgage types, VA loans are available in both fixed-rate and adjustable-rate mortgages (ARMs). Typical terms range from 15 years to 30 years, but 30 years are by far the most common type because it affords the lowest monthly payment.
Just as is the case with other types of mortgages, a fixed-rate mortgage includes a fixed monthly payment, in addition to a fixed rate.
ARMs have a fixed rate and payment for the first five years, then adjust each year after. The adjustment in the rate and payment can be either higher or lower. However, ARMs come with predetermined "caps" that limit how high or how low the interest rate can go. 
Maximum loan amount 
If you plan to take advantage of 100% financing, the maximum loan amount you can borrow under a VA loan is between $510,400 and $765,600. The first limit is the one that applies in most market areas. However, the maximum will be higher in certain counties determined to be high cost.
But, those limits aren't necessarily the maximum you can borrow under a VA loan. You can borrow more, but you'll need to pay a down payment equal to 25% of the excess. 
For example, if you're purchasing a home in an area with a $600,000 maximum loan amount, but the purchase price is $700,000, you'll need to make a down payment of $25,000. That's 25% of the difference between $700,000 and $600,000.
This is how VA loans are able to offer jumbo loans on properties with higher purchase prices. 
Eligible property types
As noted earlier, VA loans are available only for owner-occupied properties. Those can be one-to-four family homes, in which one or more units are rented out. But, either the veteran or a member of their family must occupy the property.
Qualifying for a VA loan
Qualifying for a VA loan will require that you have a Certificate of Eligibility (COE). You may already have the form from your discharge or from prior use of your VA loan eligibility. But, if you don't, your lender will assist you in obtaining it.
General eligibility requirements are as follows:
You're eligible if you have been on active duty for at least 90 continuous days.

If you served between 1980 and August 1, 1990, you'll need 24 months or at least 181 days on active duty.

Between August 2, 1990, and the present, at least 90 days of active duty, or at least 90 days if you were discharged for a hardship, reduction in force, or for the convenience of the government, or less than 90 days if your discharge is for a service-connected disability.

 
Down payment/cash to close
You always have the option to make a down payment even with a VA loan. As the VA funding fee screenshot above shows, the fee will be reduced with down payments of 5% and 10%. However, most borrowers make no down payment at all. And, since the closing costs can be paid by either the seller or the lender, you'll most likely have no out-of-pocket costs whatsoever. 
The major exception is if you purchase a home for more than the VA loan limit in your area. You'll then need to pay 25% of the excess amount toward a down payment. 
Credit score requirements
Technically speaking, the VA does not impose a minimum credit score requirement. That said, most participating lenders will set a minimum of 620.
Debt-to-income (DTI) requirements
DTI is your fixed monthly obligations—your house payment, loan payments, and credit card payments—divided by your stable monthly income. The typical DTI for a VA loan is 43%, but if you have strong qualifications otherwise, lenders may go as high as 50%.
Refinancing a VA loan
Just as you can purchase a home with a VA loan, you can also refinance the loan on your current home. 
In fact, if you are refinancing a VA loan, VA offers one of the easiest refinance programs in the entire mortgage industry. Referred to as the Interest Rate Reduction Refinance Loan, or IRRRL, you can do a refinance with very light documentation. The lender will not even verify your credit, employment, or income. And, in most cases, they won't even require a property appraisal. The new interest rate must be lower than your current rate, and you cannot have more than one 30-day late payment in the past year on your current mortgage. 
Best of all, the funding fee on an IRRRL is just 0.5%. That would be just $1,000 on a $200,000-based loan amount.
You should be aware however that you will not be able to do an IRRRL if you plan to take out cash equity with the new loan. This refinance option is strictly a rate and term refinance. It also applies only to refinancing another VA loan.
Where to get a VA loan

 
VA loans are available through banks and mortgage companies. You still need to make sure whatever lender you use actively participates in the program. VA loans are highly specialized and require a combination of knowledge and experience on the part of your lender.
Fiona
Fiona works similarly to LendingTree and Credible in that they include participation by dozens of different mortgage lenders, many of whom offer the VA loans.
Fiona is best known for personal loans and student loans; however, with their recent merger with Even Financial, they have now expanded to include mortgage lending. They offer one of the widest selection of participating mortgage partners in the industry. 
Credible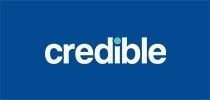 Similar to LendingTree, Credible serves as an online lending marketplace. Though best known for personal loans and student loans, they also offer mortgage financing. In fact, Credible is a mortgage broker. You can apply online, and Credible will match you with the best loan program. 
They can provide you with an instant pre-approval letter, so you can shop for a home and make offers on the one of your choice, knowing your financing has already been arranged.
LendingTree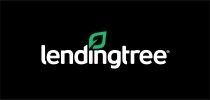 LendingTree is an online lending marketplace. They offer all types of loans, with participation from many different lenders. In addition to credit cards, personal loans, auto loans, and student loans, they also offer mortgages. That includes many lenders participating in the VA loan program. 
The advantage with LendingTree is that you can get loan quotes from several lenders by completing a single application. It's one of the very best sources for VA loans if you want to get the lowest interest rate possible.




(Source)