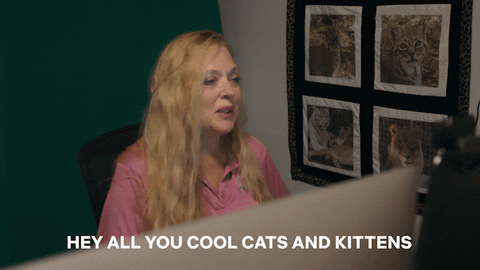 Hey all you cool cats and kittens!
If you are like me, you have already binge-watched the entirety of Tiger King and have probably formed some serious opinions about what you thought of the show. I think it is safe to say that everyone takes away something different from the series, which focuses on Joe Exotic. Joe Exotic is the former owner of G.W Exotic Animal Park, eccentric 2016 presidential hopeful, and convicted felon. 
What I took away from Tiger King was a lot of questions (Did Carole Baskin kill her husband?) and surprisingly, some financial lessons. Yup, you heard me right, financial lessons learned from Tiger King. 
So, next time you sit down on the couch with a bowl of popcorn and ride the rollercoaster that is Tiger King, see if you can spot the following financial lessons.
Do your research before donating
One of the most important financial lessons that you can learn from watching Tiger King is just how important it is to do your research before making donations. Throughout the series, viewers are introduced to several different exotic animal keepers, many of which happily accept donations to help support them. However, as Tiger King shows, not all of them are worthy of your donations. Unfortunately, sometimes you need to dig a little deeper when looking for places worthy of giving your hard-earned money. After all, who you donate to can say a lot about you. 
Before I decide to give money to a cause I like to start by visiting Charity Navigator. Charity Navigator makes it easy to see how the charity you plan to donate to is doing financially, how transparent they are, and most importantly, their accountability. You can even see how the charity in question rates compared to similar ones.
When making donations, make sure that you know exactly who it is that you are donating to. I never rely solely on Charity Navigator, as a simple Google search can reveal a lot, too. However you decide to do your research, make sure that you do it before writing your next big check! 
Don't sacrifice your personal finances for your family's dreams
Joe Exotic's parents, Francis and Shirley, paid a huge price for their son's dreams. When Joe's finances began to run dangerously thin, he called upon them for help. Having already had experience transferring many of his assets out of his name and into others, he made the decision to put everything from the water bill to his land in his mother, Shirley,'s name. 
When a bankruptcy trustee tried to pursue action against Joe, they also filed a lawsuit against Shirley, charging her with "illegal transfer of assets." Shirley spent all of her money fighting the charges against her in court and went bankrupt herself as a result. Joe even made a GoFundMe to help his mother recoup some of the money that she lost. 
Obviously, helping family in times of need is important and if you have the means to do so, it can be a great way to show your support. However, if you find yourself in a situation where you begin investing your money into a family member's business, it is smart to set some strict boundaries, even if they mean you are unable to offer your support after a certain point. 
As much as helping your family financially might make you feel good, your wallet doesn't always feel the same way. What I like to remember when deciding if and how I can help someone out financially is that if I let them drain my finances dry, I won't be able to help them out again in the future. I have also learned that one of the best ways to help make sure that my family's financial future is sound is to invest in life insurance. If you want to do the same, check out an insurance marketplace like Policygenius to find all of your best quotes in one place.
Know who you are going into business with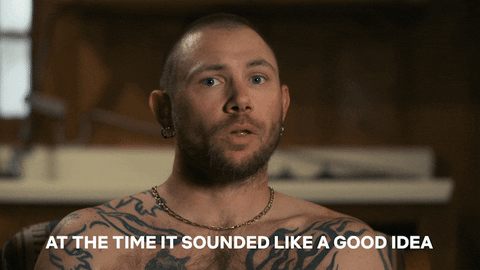 Depending on who you ask, going into business with Jeff Lowe was one of the worst business decisions that Joe Exotic ever made. Lowe, a man with a lot of money and even more opinions about how the G.W Exotic Animal Park should be run, quickly took over Joe's business after Joe spent much of the park's money on his presidential campaign. According to Joe, Lowe stole his business right out from under him. More accurately, Lowe bought the park in order to help save it and pushed Joe out of it after deciding that his presence was too toxic. 
Getting to know the person who you are going into business with before you do it is one of the most important things that you should do when taking on a new business partner. While the G.W Exotic Animal Park was struggling when Lowe came onboard, Joe should have vetted him properly to ensure that he knew the character and intentions of who he was going into business with. 
My recommendation when making a decision about your business that is as huge as taking on a partner is to consult with a lawyer through the entire process. Lawyers can help you draft agreements that are legally binding, as well as help you protect your place within the business, and answer any legal questions that you may have. 
Keep good legal records and document everything
You may not agree with everything that Carole Baskin has done,  but you have to admit that she and her husband, Howard, are great at keeping legal records. After all, they have entire filing cabinet drawers dedicated just to the legal action taken against Joe Exotic.
Whether or not you agree with the lawsuits that the Baskins have filed against Joe Exotic and others, these records have been very helpful to the Baskin's when it comes to the success of these suits. 
Even if you don't expect to be involved in a lawsuit anytime soon, keeping good legal records is important. If you don't have them available, definitely when you have a suit filed against you, you could find yourself on the losing side, even if you are in the right. This could cost you a pretty penny in lawyer and settlement costs.
At the very least, I recommend filing away the following in a safe or firebox:
Annual tax returns, receipts of tax payments, copies of 1099s, W2's, etc.

Mortgage records, deeds, and bills of sale.

Wills, trusts, and power of attorney designations.

Birth certificates, social security cards, passports, marriage records, etc.

Receipts of all major purchases, including for purchases made related to your business.

Copies of all current insurance policies and cards.

Documentation of any legal action that you have taken or that has been taken against you.

Bank and credit card statements.

All records of debts, in collections and otherwise.

Medical, educational, and employment records.

Documentation of absolutely anything that could help you in the case of a lawsuit. For example, phone records, copies of permits issued to you, and any patents or copyrights that you own.
If you are unsure of whether or not you should keep something, the general rule to follow is that you should! There is no such thing as too much documentation when it comes to fighting a lawsuit.
Disability insurance is important – definitely, if you work with tigers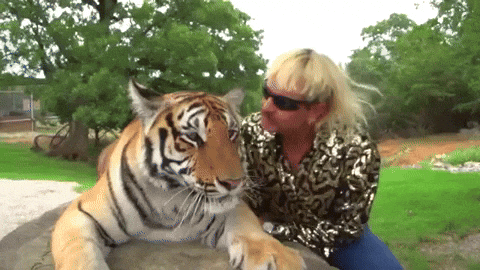 Saff, an animal keeper at G.W Exotic Animal Park, had to have his arm partially amputated after being attacked by one of the tigers in his care. Only seven days after the attack, he returned to work with high spirits and the same dedication that he previously had to the animals at the park. 
While Saff was able to return to work quickly, an injury of this magnitude could have you out of work for quite some time. My recommendation, definitely if you work in a field as dangerous as exotic animal keepers do, is to get disability insurance. 
Disability insurance is different from the disability benefits offered by the government. Like other types of insurances you may have, you will pay a monthly premium to retain access to the insurance, if you should need it. With both long and short term options available, disability insurance can cover everything from lost income during recovery from a tiger attack, to the costs associated with healing from childbirth. 
One of my favorite places to recommend when people ask me about disability insurance is Breeze. Breeze, named so because of its quick and painless application process, offers disability policies to those aged 18 to 60 years old. With coverage ranging from $500 to $20,000, times of disability do not need to be made more stressful due to a lack of income. 
If the thought of getting a disability insurance policy from an online insurance company sounds scary, don't let it deter you from getting a quote from Breeze. Breeze is underwritten by Assurity Life Insurance, which has been around since 1890 and has $22.3 billion worth of life insurance coverage in place for its current policyholders. 
Raising exotic animals is expensive and should be left up to the experts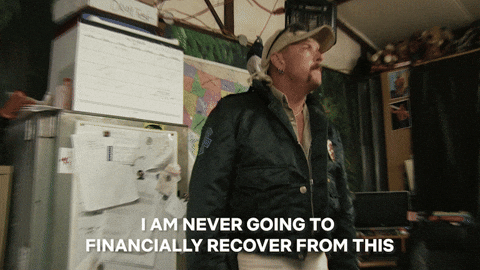 Let's face it, most of us have absolutely no business raising or keeping exotic animals, especially big cats! These wild creatures are not only dangerous, but the cost to care for them properly is much higher than your average house cat. 
On average, it costs $809 a year to raise your fluffy, domesticated feline friend. However, according to Big Cat Rescue, it can cost as much as $100,000 just to set up a proper facility to keep a big cat, like a tiger or lion, and $10,000 a year thereafter. So, if you are in search of a furry friend, your wallet will surely thank you for sticking to small domesticated cats. 
Looking past your personal finances, it is important to consider the quality of life that you are able to give to the animals in your care, as well as your safety. No matter how much land, money, or love you have to give them, the care of wild animals should be left up to trained professionals.
Figure out your financial priorities
Joe Exotic might want you to think that his number one financial priority is the care of his exotic animals, but it is easy to see from Tiger King that fame might just come before that. Joe's wild antics at the animal park, daily internet talk shows where he rants about Carole Baskin, and strangely endearing music videos are just the start of things that he spent money on while his business struggled to pay for his animal's care. 
Knowing what your financial priorities and goals are is one of the first steps to getting your finances in order. Whether your goals are to save for your first home, investing for your retirement, or even feeding your tigers, it is important to set them in place. 
Summary
Tiger King takes you on a journey that is easy to get lost in. You might even find yourself finishing it in a weekend. If you do, you won't find any judgment here, I did the exact same thing. 
Even if you are a power binge-watcher, make sure to take some time to learn from the financial mistakes made by those in the show.
Read more:




(Source)